Affiliated Upgrades Ohio City With IT Overhaul, Prepares Them For The Future, Provides Savings and Support for IT Department
Summary
The City of Bexley, Ohio, is an historic first-ring suburb of Columbus, known for its classic tree-lined residential neighborhoods and a walkable Main Street that features diverse retail, restaurants and arts scene. Incorporated in 1908, Bexley today has a population of over 13,000 residents, served by 75 city employees, including a one-person IT department tasked with keeping the city's critical IT infrastructure healthy and humming without interruption.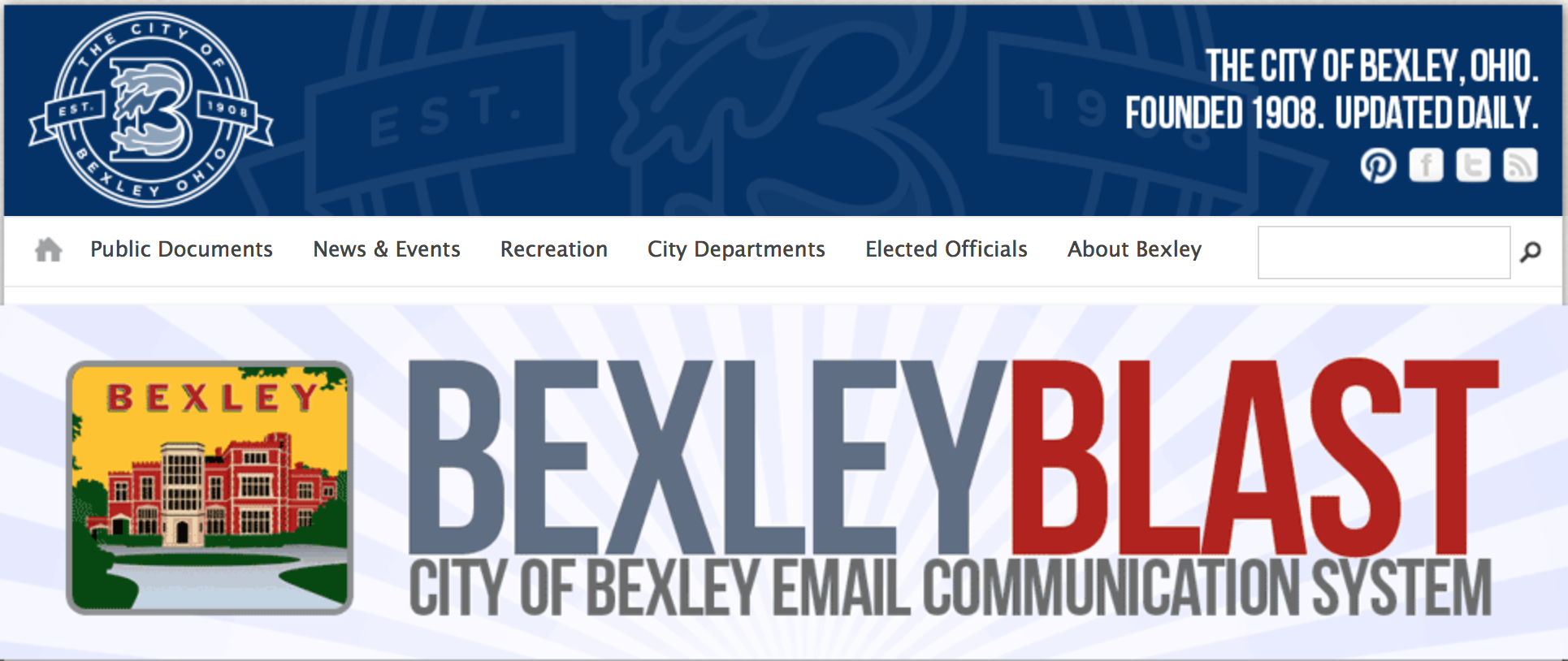 Challenge
"Unexpected downtime is a big risk for local government," Eric McGuinness, Bexley's Information Technology Manager, explained. "Citizens depend on functioning city services, police and fire are always on call. You can't turn off the lights. A reliable IT infrastructure keeps it all going, 24/7."
Not long after accepting the job as the city's "one-man IT band," McGuinness began losing sleep, he said. Turns out, Bexley's critical infrastructure was on life support. Aging servers, tapped out storage, and antiquated networking hardware sorely lacked the power, capacity, and memory to support new and expanding services in a vibrant community. Worst still, the disaster recovery environment was a disaster waiting to happen.
"We did have a gas leak outside City Hall," McGuinness recalled, "and if the wind had been blowing in the other direction, we would've had to cut off all electricity to avoid an explosion. That would've knocked out IT, shut down city services, with potential data loss and a risk to public services. Not an ideal scenario for Bexley." Shortly after, the city began budgeting for an IT overhaul.
Enter Affiliated
After interviewing multiple technology service companies, McGuinness selected Affiliated, because of its stellar reputation for VMware engineering, disaster recovery capabilities, and experience working with local governments. The Affiliated team performed an extensive network and IT assessment, recommending several options based on Bexley's budgetary limits. "It was important for us to have choices," McGuinness said. "We selected an affordable, highly scalable solution. It included new servers, storage, networking hardware, and a disaster recovery approach that met our needs. Basically, the Affiliated plan future-proofed our IT for the next five years."
Initial Benefits: Savings And 'Proactive IT'
One of first benefits of the overhaul was a financial savings. With new hardware, McGuinness no longer needed the expensive maintenance contracts to support the old out-of-warranty equipment, which resulted in a savings of more than $18,000 in annual maintenance agreements. Affiliated also documented the entire system, giving McGuinness — for the first time — a global view of all of his resources, how they performed at every hour of the day, and where he might need to scale up to meet future demands. "Because budgets change so slowly in government, the documentation helps me plan ahead 6-12 months for new equipment and software," he said. "A proactive IT approach is a real benefit to the city."
All together, Affiliated upgraded the power, memory, capacity and scalability of the Bexley's IT infrastructure, making it possible for the city to take on new community initiatives that require more bandwidth. Prior to the overhaul, the antiquated IT had been maxed out. "Now we have the flexibility to support just about anything thrown at us," McGuinness said.
Disaster Planning
Before Affiliated, the most worrisome IT risk facing Bexley— the one that kept McGuinness up at night — was the flawed design of the original IT setup. A single fiber optic cable ran between City Hall and the police department, connecting servers running all the city services. Should the fiber get cut or interrupted, it could trigger a major outage with prolonged recovery time and loss of sensitive data. "An unacceptable level of risk that we'd lived with for too long," he said. Affiliated's VMware engineers mitigated that risk by establishing the police department as the primary location for the city's computing power and City Hall as the backup recovery site. In the event of unexpected or planned downtime, Affiliated installed VMware's Site Recovery Manager that speeds recovery time and automates recovery processes.
'An Invaluable Resource'
McGuinness concedes that as a one-man operation he doesn't always have the time or depth of knowledge to solve a complex problem, like redesigning the original IT architecture. However, partnering with Affiliated has allowed him to implement a cost-effective, flexible IT for a growing town. And, if there's trouble, he can always call on Affiliated for backup. "Whether I don't have the time or on vacation, I know I can call in air support for help," McGuinness said. "That makes Affiliated my most valuable resource."
About Affiliated
Since 1993, Affiliated has been helping midmarket organizations identify, evaluate and implement technological solutions to improve operational efficiency and increase revenue. As a member of the Microsoft® Partner Network certified in both Microsoft Platform and Microsoft Dynamics CRM solutions, as well as a VMware Enterprise Solution Partner, Affiliated specializes in providing complete technology solutions including both software and services to organizations in multiple industries including distribution, manufacturing, health care, professional services, government, and not-for-profits.
Click here to download the PDF
"Affiliated gave me a highly scalable IT foundation to build upon and support the demands of a growing community. As the lone internal IT resource for the city, Affiliated has become my most valuable support resource."
Eric McGuinness, Information Technology Manager,
The City of Bexley, Ohio
Challenge
A Columbus Suburb needed to replace an aging information technology infrastructure that had become too expensive to maintain. In an IT overhaul, the city wanted to mitigate downtime risks, be prepared to support the growing technology needs of the community, invest resources wisely, and gain additional cost-effective support to the city's small IT department.
Solution
Following an assessment of the city's IT needs, Affiliated implemented a solution that included new servers, SAN storage, network hardware, upgraded virtualization, and a disaster recovery solution. Affiliated provides ongoing support, acting as a technology consultant and troubleshooter, supporting the IT manager on large and small projects.
Benefits
With a future-proofed IT for the next five years, the city is mitigating the risk of network failures and unexpected downtime. The more powerful, scalable IT infrastructure allows the city to take on community initiatives not supportable under the old system.
Key software/hardware:
Affiliated Network Analysis Service
Affiliated Development and Implementation Services
Affiliated Support Services
VMware Site Recovery Manager™
"As my backup and IT partner, Affiliated has changed how I work. Now I can spend more time developing projects, instead of troubleshooting. I can even take a vacation without worries. If an IT issue arises, I make a phone call and they'll solve it."
Eric McGuinness, IT Manager, The City of Bexley