As an IT Leader, no one knows about the never-ending list of tasks and to-dos better than you. For many organizations, additional resources are needed to support existing IT teams. There is always something else that needs to be done.
Given today's tight labor market, belt-tightening due to economic conditions, and the challenge of finding the rights skills for your team, could an alternative way to accomplish many of your IT operational functions be a solution to free you and the rest of your team up to focus on other, priority items in your organization?
Co-Sourcing is a flexible solution that gives you the right level of additional IT support, tools, and services to supplement your internal IT team with tasks related to IT operations. It also helps with backend systems that require daily care and feeding but are not the "high-impact" activities that require your focus. (And those tasks aren't always given the proper attention required.) Co-Sourcing alleviates your workload, helps to improve IT functions and maturity, and addresses your cybersecurity and compliance needs in a reasonable, cost-effective manner.
We currently work with several dozen Columbus and Central Ohio organizations with Co-Sourced solutions to meet their ever-changing needs.
I'm confident this e-book will help you better understand the significance of the challenges you face and the options that are available to you and your team.
If you have any questions or would like to discuss your options in detail, don't hesitate to contact me at 614.495.9658 or email me at michaelmoran@aresgrp.com. I'll be happy to help you explore Co-Sourcing with your IT team and discuss a good fit for your organization.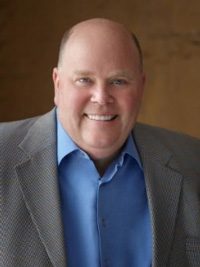 Mike Moran, President of Affiliated