Executives and IT leaders are under enormous pressure to cut operational costs while finding creative ways to continue transacting and fulfilling contracts and services. Now more than ever, it's ESSENTIAL that your IT functions not only perform but keep you secure from cyber-attacks, data loss, and potential compliance violations with employees working in the office and from home in unsecured, unmonitored environments.
Outsourced IT support and internal IT teams both have their pros and cons, but there is a third option available to businesses – a Co-Sourced IT relationship. Co-sourcing is a flexible approach that allows you to supplement your internal IT team with an external solution that can provide the focused, experienced resources, tools, and processes that can alleviate the internal team's workload, improve IT functions and maturity, and address your cybersecurity and compliance needs in a reasonable, cost-effective manner.
I'm confident this white paper will help you better understand the significance of these issues and the options that are available to your organization.
If you have any questions or want to discuss your options in detail, please contact me at 614.495.9658 or michaelmoran@aresgrp.com. I'll be happy to help you explore if Co-Sourcing with your IT team fits your organization well.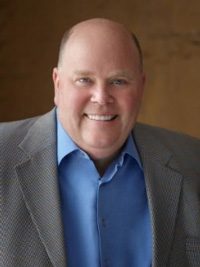 Mike Moran, President of Affiliated